Come meet our Veterinarians at
Lakeshore Animal Clinic – Boarding & Grooming


Lake Dallas, Texas


They are trained professionals who
truly care and want to work with you to
provide the very best medical care for your pet.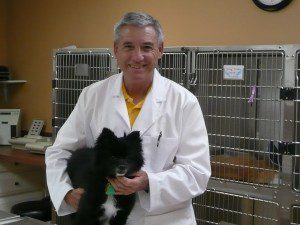 Dr. Dick Shepherd
  Practice Owner
Dr. Shepherd is our mobile Equine Veterinarian.
Occasionally you will see him at the clinic but
most of the time he is on the road caring for horses.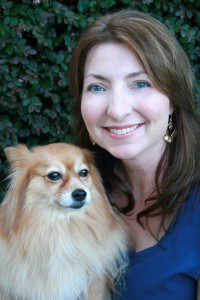 Dr. Tracy Crawford
Dr. Tracy Crawford graduated with honors from Texas A&M University
with a Bachelor of Science degree in Biomedical Science in 1991.  She continued her education at Texas A&M College of Veterinary Medicine earning her doctorate in 1995, graduating in the top 10% of her class.  After completing an Internal Medicine internship in Ft. Worth,  she has practiced small animal medicine in the DFW metroplex.  Soft tissue surgery, internal medicine, dermatology, and senior pet care are just some of her special interests.  Dr. Crawford and her husband, Jason,  have 3 great children (a daughter and two sons), 3 furry dogs (a Husky mix, a Border Collie, and a Pomeranian), and one very busy vacuum cleaner!  In her free time, Dr. Crawford enjoys reading, cooking and traveling.  She feels very blessed to work with the compassionate, intelligent and  hard-working staff at Lakeshore!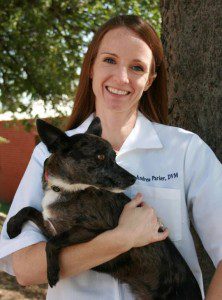 Dr. Andrea Parker
Dr Andrea Parker is extremely happy to be back in North Texas
and even happier to join the staff of Lakeshore Animal Clinic.
Dr. Parker attended The University of Texas at Austin for her
undergraduate degree and then Texas A&M College of Veterinary Medicine
for professional school. "UT was a great place to live and learn,
but Aggieland became my home." Dr. Parker met her husband during
the last year of vet school and was happily married in 2004.
Her husband is a chiropractor in Highland Village and they have 2 children.
She shares her home currently with 2 dogs, but hopes to add
a kitty companion in the next year. Since graduating in 2003,
she has practiced in Flower Mound and San Antonio.
Her special interests include cytology, wellness and senior care,
and gastrointestinal problems. In her spare time she likes to read,
enjoys photography and health/fitness.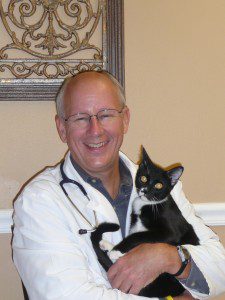 Dr. Tom Sherrill, DABVP
Dr. Tom Sherrill graduated from the College of Electrical Engineering  at the University of Florida in 1975.  After working for 7 years as a biomedical engineer in various hospitals he returned to school, received a doctorate of veterinary medicine degree at Mississippi State University in 1986.  After graduation, he and his wife, Leslie, moved to Coppell, TX.  Having worked in general practice and emergency medicine, Dr. Sherrill established a successful four doctor small animal practice in 1990.  Dr. Sherrill earned diplomat status with American Board of Veterinary Practitioners in 1998 and is one of 63 small animal veterinary ABVP diplomats in Texas.  His interests include cardiology, ultrasound, internal medicine and feline medicine.  He enjoys competing in triathlons (competed in his first Ironman in Coeur d'Alene in June of 2007), reading and gardening.  His family includes a daughter, son, wife, 3 needy cats and 2 demanding dogs.
Lakeshore Animal Clinic – Boarding & Grooming
LakeshoreVet@gmail.com
Facebook/LakeshoreAnimalClinic
940-497-PETS (7387)
Fax 940-497-7390
5004 S. Stemmons Freeway / P.O. Box 1316
Lake Dallas, Texas  75065
Management Services Provided By Lakeshore Animal Clinic, Inc.
Happy to serve the Lake Cities, Texas area
including Lake Dallas, Hickory Creek, Corinth,
Shady Shores, Denton, Lewisville and
anyone else that wants to make the drive!