Lakeshore Animal Clinic
Boarding & Grooming
STAFF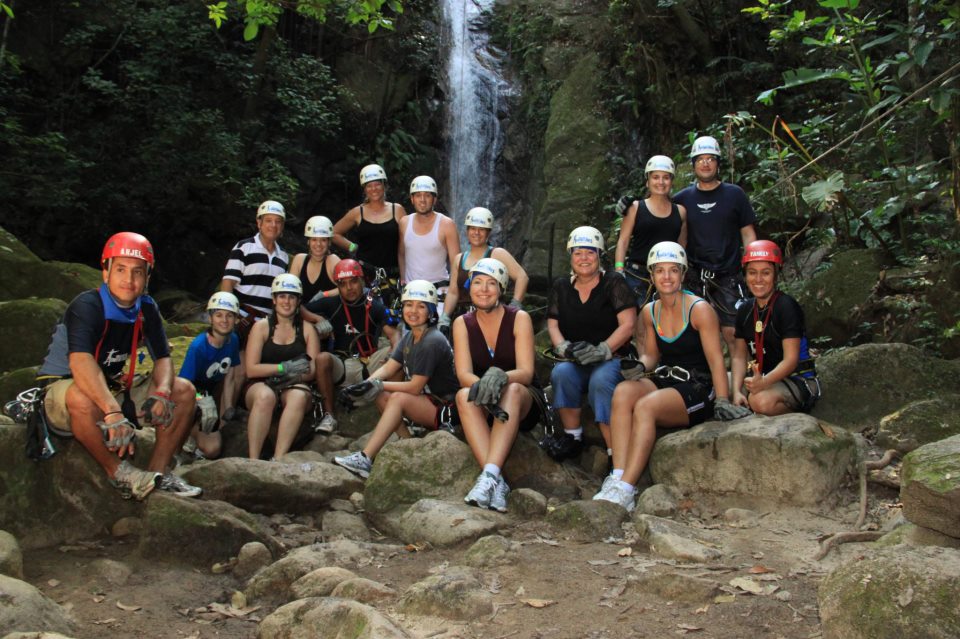 You may recognize our staff.  Since this building has been a veterinary clinic
since 1978 we have been lucky enough to employ some of the fantastic,
well-trained staff from previous years that the Lake Cities clients loved.
Together with the new faces, I'm convinced we have THE BEST TEAM.
I'm so very proud of the quality care this team is committed to give you
and your precious pets.  We all have the unified goal to make this
the best facility you will ever visit.
Jo
 Business Manager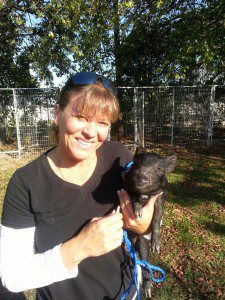 Joanne
Business Manager
Joanne (Jo) began her veterinary career in 1995 while working as a veterinary technician with Dr. Ronny Crownover in the original Lake Dallas Veterinary Clinic.  She then decided to pursue  her real estate dreams, but remained a part-time technician so that she could be close to the animals.  In 2007, Jo had the opportunity to become the business manager/owner and Lakeshore Animal Clinic began!!  Jo has a household full of animals ranging from small to enormous.  She currently shares her home (and bed) with 3 labs named Boco, Tank and Bella; and 1 cat named Lilly.  Outside animals include 2 draft horses named Tiny and Sparky; 7 potbelly pigs; 2 longhorns; a mini donkey; a llama; and a slew of chickens, ducks and turkeys. Jo and her family live in Shady Shores.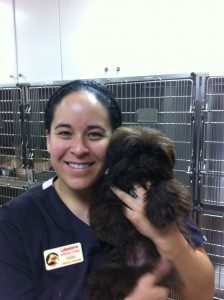 Miki
Clinic Manager
Miki has many years of experience working in the veterinary field. She started working in 1994 with Dr. Crownover at the Lake Dallas Veterinary Clinic when she was just a pup herself. Miki has lived in the area since 1991 and graduated from Lake Dallas High School in 1996. She graduated from TWU in 2000 with an emphasis in mathematics and biology. Miki loves to rescue animals. She has Max & Izzy – both black labs and 3 cats…Kazua, Raja, and Precious. Miki has a keen eye for detail and keeps our clinic running smoothly.  In her spare time she likes to play soccer, read, play soccer, watch movies, play soccer, and ride her motorcycle and did we say….play soccer!  She and her family live in Lake Dallas.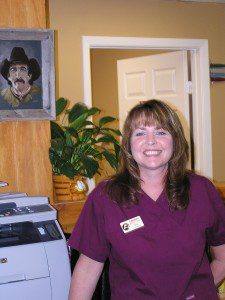 Lisa
Client Service Specialist
Nutrition Specialist
Lisa has lived in the great State of Texas since 1999.  She started her veterinary career at the Lake Dallas Veterinary Clinic in 2000.  Lisa has been a valuable part of the Lakeshore team since we opened in 2007.   She has a passion for animal nutrition and is extremely knowledgeable on the subject of pet foods.  Lisa is the proud owner of Wenzel the dachshund and Boots Wayne the cat.  She is a great cook, a talented crafter and has a great sense of humor.  She and her family live in Lake Dallas.
Sue
Registered Veterinary Technician
Nutrition Specialist
Sue has been a Registered Veterinary Technician since 1979.  After working with  Dr. Crownover at Lake Dallas Veterinary Clinic for 10 years, she decided to pursue
a career in veterinary supply sales with Burns Vet Supply.  Sue continued her passion for animals by working for Hills Pet Nutrition for 9 years as a Nutritional Counselor.  In March of 2011, Sue was fortunate to have the opportunity to return to clinical practice here at Lakeshore.  You will never see Sue without a smile on her face!  She is deeply compassionate and loves to hug each and every patient.  Sue lives in Lake Dallas with her husband and 5 pets.  She has two dogs, Cooter and Pudge
and three cats, Luke, Bo and Stoney.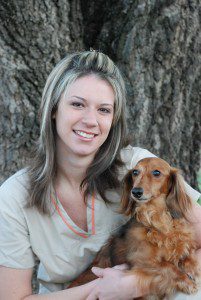 Kim
 Registered Veterinary Technician
Kim graduated from Cedar Valley College in Lancaster, TX in 2003 with a degree in veterinary technology.  She has been in the veterinary field since 2001 and is just as passionate today as she was when she first started.  Kim lives in Hickory Creek with her husband, Blake, and her daughter, Sofia.  They share their home with 2 miniature dachshunds, Hunter and Zeppelin, and 2 handsome kitties, Sly and Asher.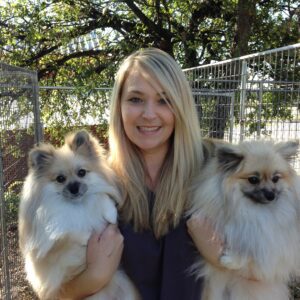 Heather
Veterinary Technician
Heather is a proud native Texan.   She has dedicated the last, almost 10 years of her life to the veterinary world and will continue to do so forever!  After pursuing her dream as a theatre major and working in the entertainment industry she followed her childhood dream of saving the animals.  Coming to work every day is not a job for her – it is a passion.  After years of experience working all throughout the Hospital environment her 2 favorite things are animal care and client education.  She has also earned the title Dental Queen!  Heather lives in North Dallas with her wonderful husband and is looking forward to filling her home with a furry family member again very soon.  When not at work, Heather enjoys just anything that has to do with nature or hanging out with her amazing family and traveling the world!   Her Pomeranian, Mr. Jake, was and continues to be
the inspiration to always follow her passion!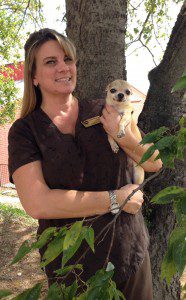 Emily
Veterinary Technician
Originally from Missouri, Emily has been a proud Texan since 1989.
She began her career studying nursing, but soon realized that her true love
was caring for animals.  Emily became a veterinary technician in 2000 and
also owned a very successful pet-sitting service.  Clients love her caring personality
and attention to detail.  She is the busy mom of 4 dogs, Doodles (Pug), Pepe (Chihuahua), Bear (Border Collie/Lab) and Cadence (Boxer/Rott -pictured above).  In her spare time, Emily enjoys being outdoors, bike riding, and playing board games.  Her favorite pastime is cooking.  If Emily has her nose in a book, you can bet it's a cookbook!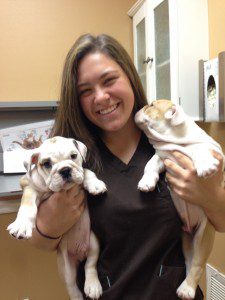 Haley
Veterinary Assistant
Haley has been working with Lakeshore since she was in middle school.   Does she look a little familiar???  That's because she is our clinic manager, Miki's, daughter.  After graduating  from Lake Dallas High School this year, Haley will assume the role of technician assistant.  She hopes to attend Texas A&M soon and pursue her dreams of becoming a veterinarian.  In her free time she LOVES to play soccer, ride motorcycles and travel.  She has 2 dogs (Izzy & Roland) and 3 cats (Kazua, Raja and Beer Belly Bob).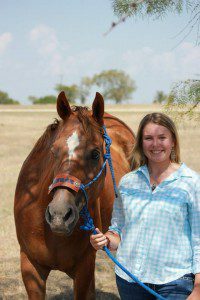 Jessica
Veterinary Assistant
Jessica moved to Denton when she was just 7 years old and has been here ever since.  She is a recent 2013 graduate of Guyer High School.  She is preparing for college and her path to become a veterinarian.  Animals have always been her passion.  Jessica has a Lab named Shayla, a Boston Terrier named Phoebe, Bubba the cat and Smudge the quarter horse.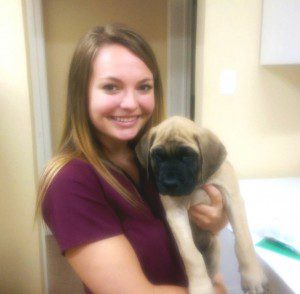 Kayla
Veterinary Assistant
Kayla has lived in Texas her entire life.  She graduated from Lake Dallas High School in 2013 and currently attends North Central Texas College with an Animal Science major.  She hopes to achieve her dream of graduating from Texas A&M as a veterinarian. Kayla lives in Denton with her 2 dogs, Izzy & Star, and her 2 cats, Jane & Jazz.  She has always had the dream and passion to care for animals.  She is excited about making memories at Lakeshore Animal Clinic where she meets new friends, both animal and human, everyday!
Colin
Veterinary Assistant
Photo & Bio coming soon!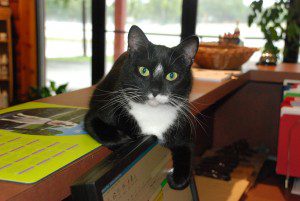 Bitty
Clinic Security
Don't be fooled because
she only has 3 legs!
Lakeshore Animal Clinic – Boarding & Grooming
LakeshoreVet@gmail.com
Facebook/LakeshoreAnimalClinic
940-497-PETS (7387) 
Fax 940-497-7390
5004 S. Stemmons Freeway / P.O. Box 1316
Lake Dallas, Texas  75065
Management Services Provided By Lakeshore Animal Clinic, Inc.
Happy to serve the Lake Cities, Texas area
including Lake Dallas, Hickory Creek, Corinth,
Shady Shores, Denton, Lewisville and
anyone else that wants to make the drive!